THE ADVANCED SELFIE UNIVERSITY
A Comprehensive Video Course Revealing the Secrets to Mastering the Art of the Self Portrait
Give Me Access NOW!
LEARN MY SECRETS OF TAKING STUNNING SELF-PORTRAITS, THAT HAVE PROPELLED ME TO INSTAGRAM FAME!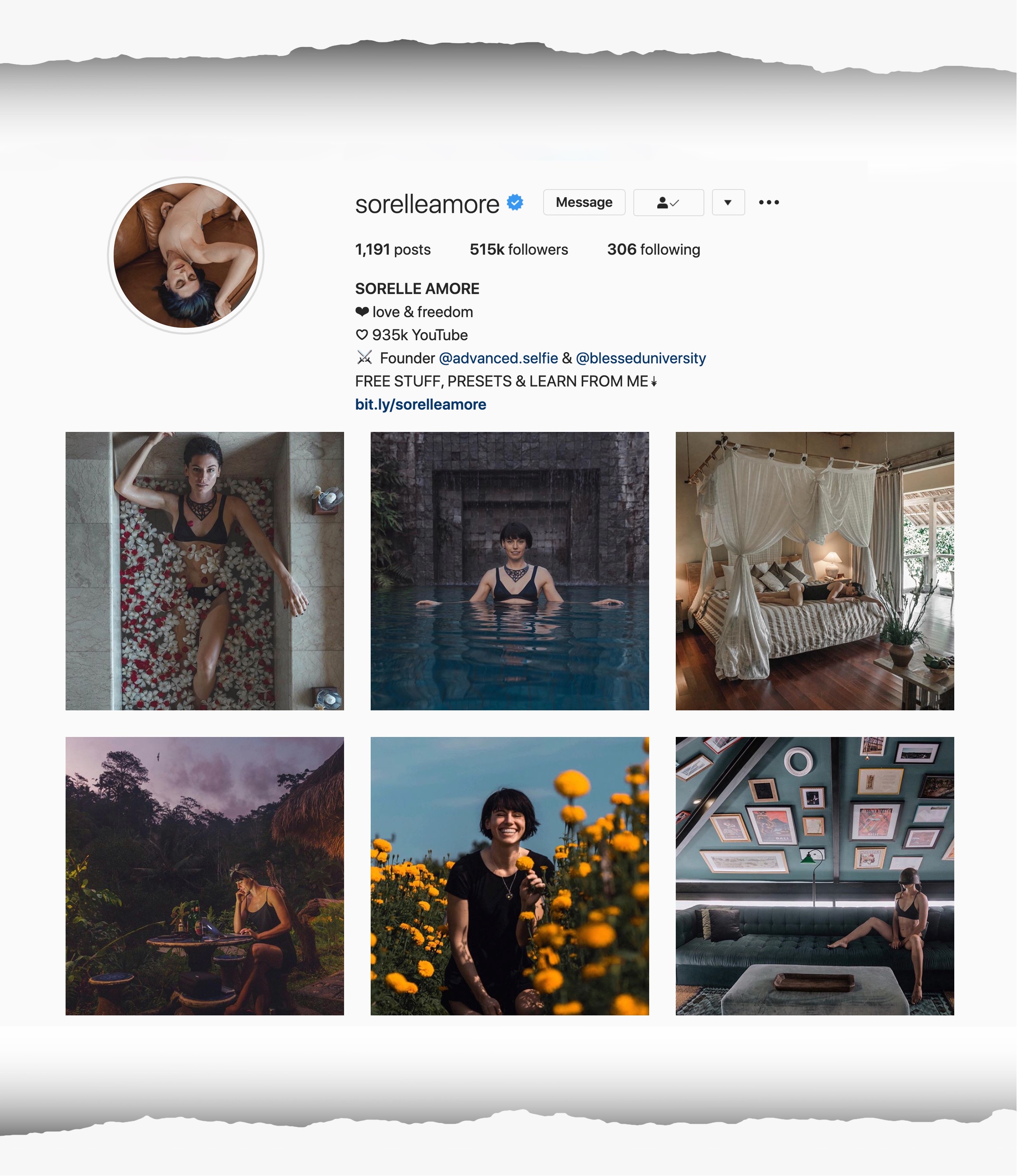 They say a picture tells a thousand words – so what do your photos say about you?
One of the hardest things about standing out online these days is having incredible images of yourself. Whether you're trying to build an online audience, impress potential employers, build up your self-confidence, or just create a kick-ass Instagram feed, you might not know where to start – or how to level up your photos.
But what if you could take absolutely mind-blowing self-portraits of yourself that look like they were taken by an entire professional team? Well, that's exactly what I've been doing for years, and it's been my secret to attracting millions of people a year to my content.
When it comes to my own images, time and time again people comment on how they look like an edgy high fashion shoot. They're FLOORED when they find out I shoot everything myself.
No help, no production team—all completely solo.
Every photo you see on this page was taken by me and me alone. And in the Advanced Selfie University, I'll be teaching you my exact methods step-by-step, so you can do the same. With no stress, and no fuss.
So, wanna see what's possible when you master solo photography? Here are just a few examples: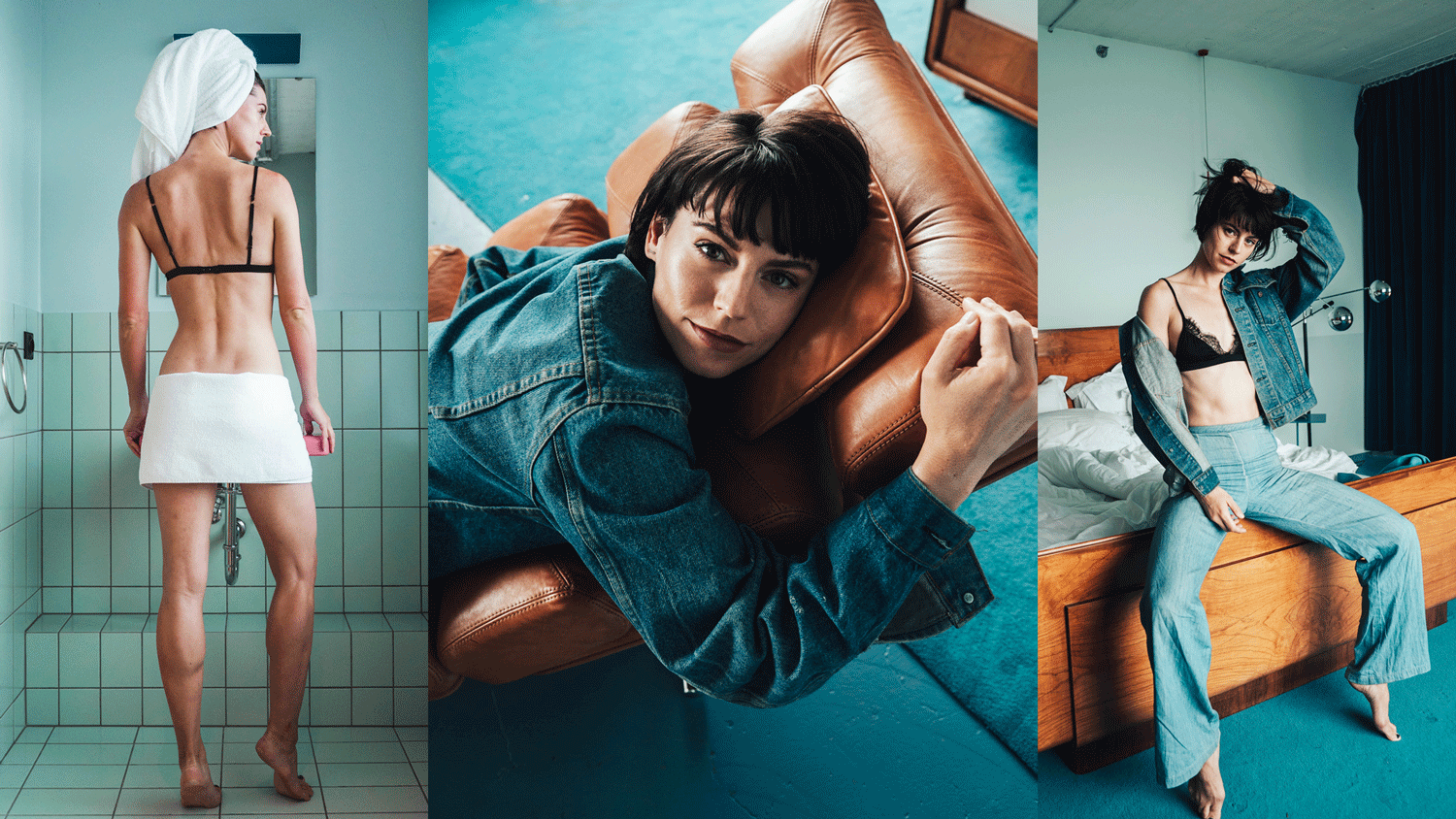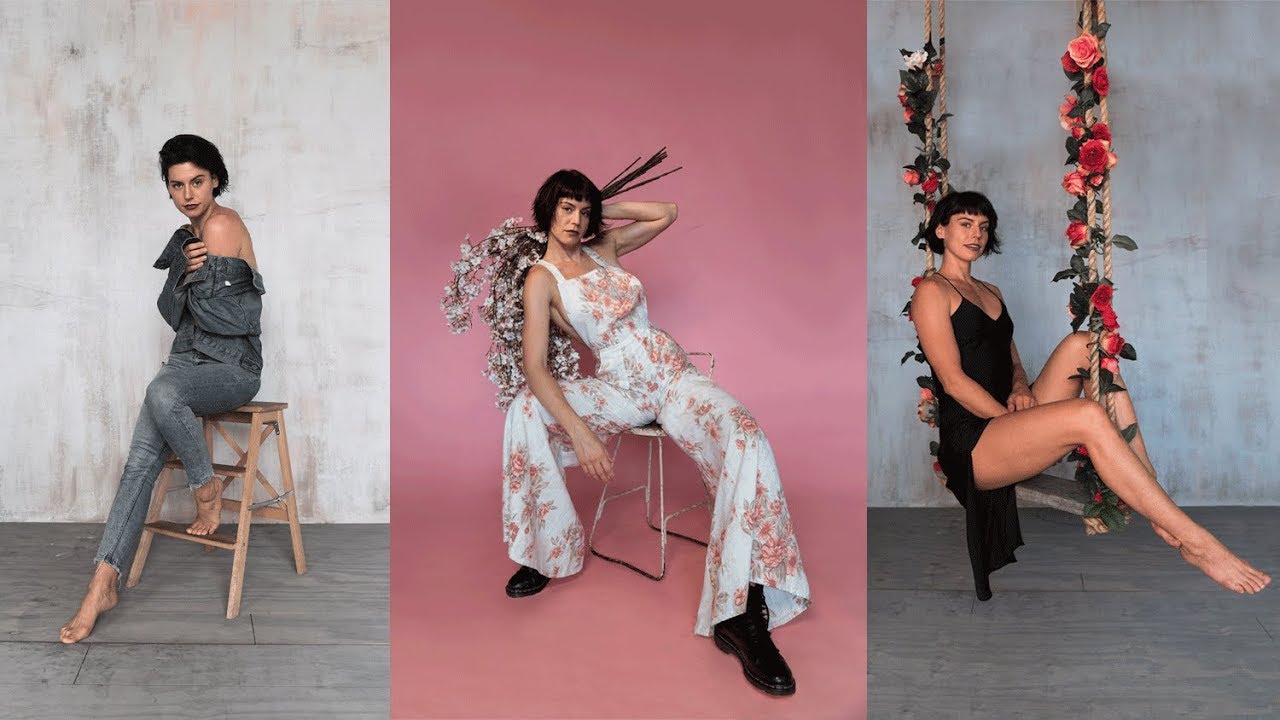 SO, WHO AM I?
Hi, my name is Sorelle Amore.
I'm a photographer, videographer, YouTuber, and creator. Over the last two years, I've built an online empire on social media, in a large part due to knowing how to take beautiful portraits of myself.
I call this style of self-photography the "Advanced Selfie"; a term I coined to describe my special process of taking studio-like images of myself, using nothing more than a camera, a few cheap tools, and some simple photography hacks.
Learning the art of taking beautiful images in this way has lead to some pretty incredible things – a life of travel working for global brands like Samsung, Armani, and Porsche, a self-sustaining online business that's provided endless freedom, as well as a consistently growing and engaged audience on social media that I give thanks for each and every day.
And all of it, because I learned how to capture myself confidently on camera in a visually stunning way, with absolutely no outside help. Remember, none of the photos you see here were taken by anyone but me.
I created the Advanced Selfie University so I could teach people like you how to seriously boost their confidence, online image, and opportunities, with an exact formula laid out in this intensive 42 part video course.
By the time you've completed the course, you'll know the precise steps I took to capture shots like the ones below. And better yet, you'll be able to do the same.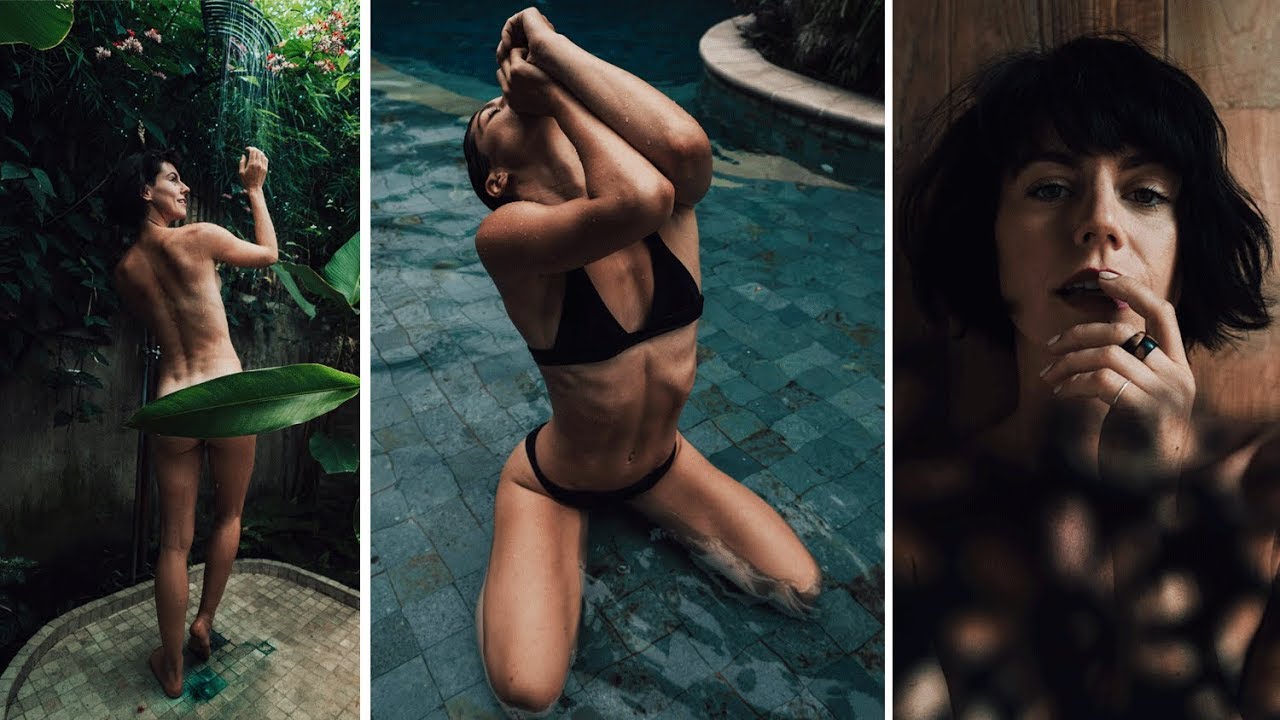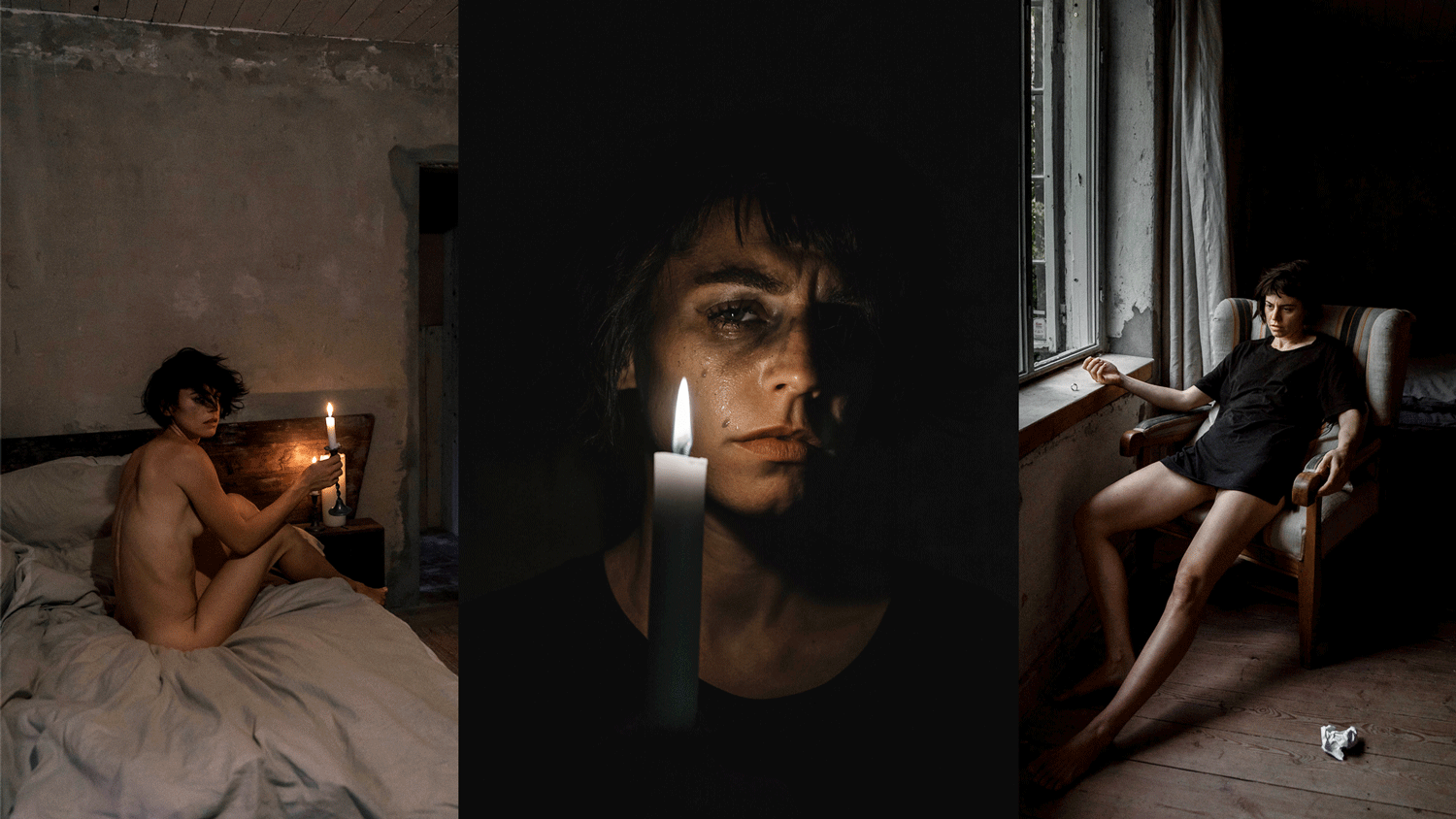 HERE'S HOW THE ADVANCED SELFIE WILL CHANGE YOUR WORLD
Yes, I'll admit it – levelling up the skill of taking photos of yourself may be a little vain. But here are a few things to think about, in case you've never considered some of the benefits:
We all love looking good on camera. It raises our self-esteem, and enables us to tackle the world head-on with confidence and charisma.

When you feel more confident, you'll perform better in all areas of your life – and that's a fact. Confidence will raise your abilities in business, increase your social skills, improve your romantic life, and strengthen your connection with family and friends.

Having incredible photos of yourself will make you more desirable in all areas of life. On Tinder, to potential clients or employers, to your social circle, and to basically everyone else you come into contact with online.

High-quality photos make you appear more professional, which will add value to you in business situations, and in any situations when trying to sell yourself.

Regardless of who you are, better photos will it'll improve your personal brand – even more so if you're anyone like an artist, musician, or model, who relies on looking good on social media.

Love taking travel or holiday photos? We all do. Wouldn't you rather have a ton of phenomenal pictures from your travels with family, friends, or loved ones, that reflect the memories you created during these times?

You'll end up with a lifetime of beautiful photos, instead of a camera roll full of mediocre ones. How do you want to look back on your life in photos with your family, or future (or current) children or grandchildren?

You'll be able to more easily grow an engaged audience on social media. It's a simple fact of the online world that people want to follow those who have beautiful feeds, and the Advanced Selfie University will help you level up your Instagram game, no matter who you are.

Through taking the advanced selfie, you'll learn how to better present yourself to the world in almost every way imaginable. From using your body shape to your advantage with the right clothing, knowing what hairstyles work better on you, and how to refine your posture so that you look confident in every situation, your newfound presence will positively impact you in ways you can't imagine.
WHO THIS COURSE IS FOR:

Considering becoming a student of the Advanced Selfie University? Here just a tiny sample of the kinds of people who have upgraded their photography game by enrolling:
Online entrepreneurs wanting to boost their digital presence

Business people or professionals who need to always put their best foot forward on the Internet

Travel photographers who want to capture themselves in the best light no matter where in the world they are

Aspiring influencers, or anyone who wants to grow a powerful following online

Musicians, actors, models, or anyone who relies on their image to make a living

Photographers who want to better understand the art of posing

Anyone who doesn't want to spend thousands of dollars paying a professional photographer

People who are uncomfortable in front of the camera, and want to learn to capture themselves on camera like a pro

Any human being who wants to boost their confidence like never before!
WHAT YOU GET AS PART OF THE ADVANCED SELFIE UNIVERSITY
One-time payment for LIFETIME access

42 comprehensive modules revealing the secrets to mastering the art of the self portrait

Consistently updated modules and new sections regularly added to the course to help you step up your Advanced Selfie game!

Students are put into priority consideration to be featured on the @Advanced.Selfie Instagram profile, where they're re-shared on Sorelle Amore's personal Instagram stories (with a reach of more than 500,000 people!)

Spanish subtitles now available on all videos in the course!
"For me, I've grown up with a lot of insecurities (especially with bullying in school) and always hated being in front of the camera. Then I started to "improve" myself (eating healthy, working out, all the basic stuff blahblahblah) and is at a point where I would feel relatively comfortable standing in front of the lenses. Sometimes I wonder if it is so shallow to focus on myself, or if it is self-centered. But then again how is it different from just regular photography? I tried other forms as well but I just didn't like it or enjoy it as much. I know that with advanced selfie I am my own model, and I can create whatever I desire to create. I think if anything this is the most SELF-CENTERED thing I can do because yes, for once this is about putting ME in the center, and focusing on MYSELF. It's about presenting myself the way I want to be presented without caring what others might think. I've grown to like many parts of myself through this process and I feel so bad for my younger self who did not have enough self-love."
- Renee Gao
Course Curriculum
WELCOME!
Available in days
days after you enroll
PREPARATION
Available in days
days after you enroll
Your Instructor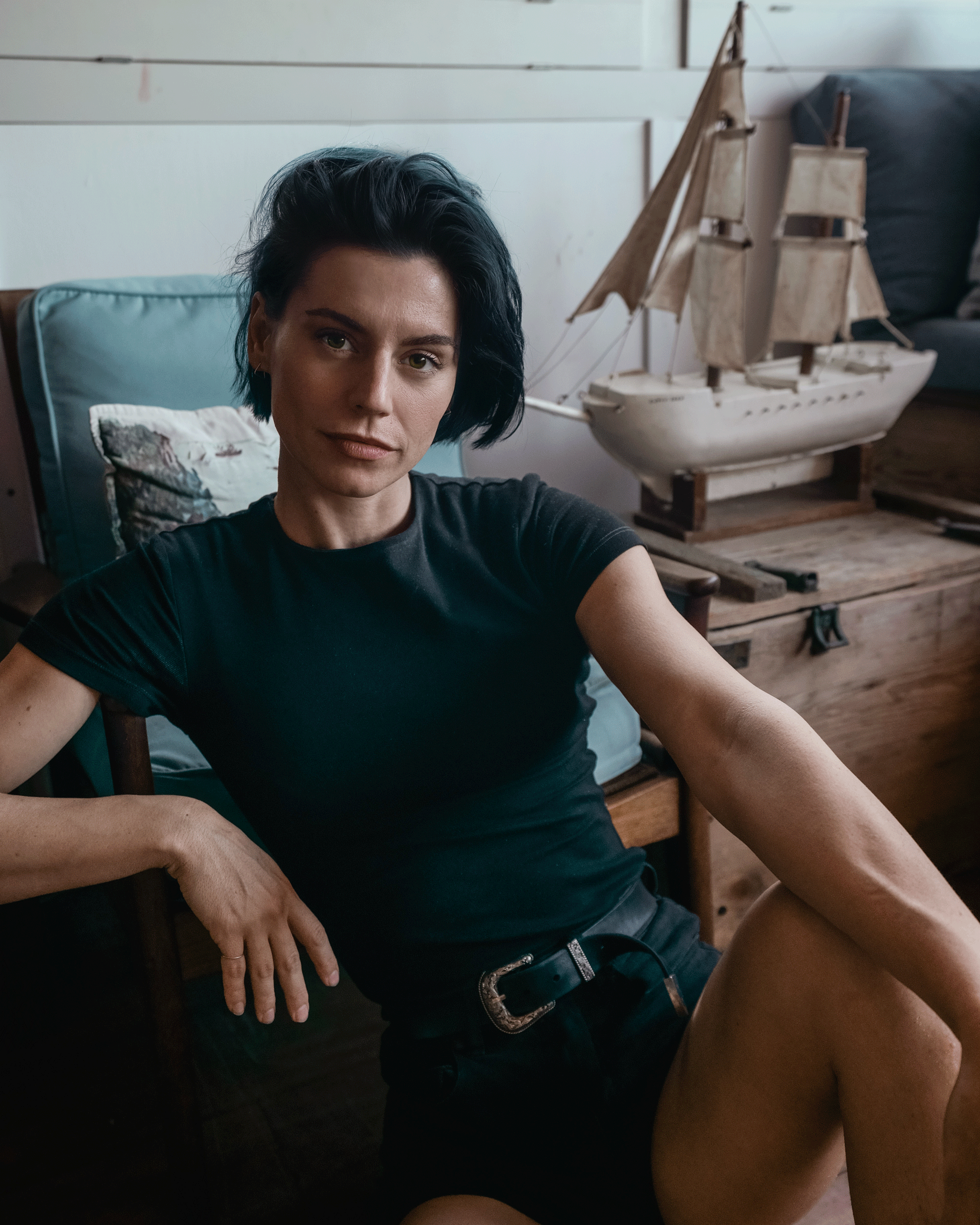 Sorelle Amore is a professional adventurer, photographer and YouTuber with over 1.5 million people following her endless comprehensive online tutorials about photography, travel, the digital nomad life and more.

Sorelle uses her social media to inspire people to fall in love with life and themselves and she found the medium of Advanced Selfies to help people capture themselves beautifully even if previously they believed they couldn't look great in photographs, drastically improving their confidence.


DON'T JUST TAKE MY WORD FOR IT:

"I always have to look at photos of myself through other people's eyes. I am completely depending on someone else to decide how I look. I'm sick of it. I want to know what I think I look like. Advanced Selfies are allowing me to discover who I truly am through my own eyes."
- Jaime Fox Hardwick

"I think advanced selfies have helped me appreciate myself both emotionally and physically. It's also allowed my creativity to be fully my own and allowed me to acknowledge this is who I am at this moment in time. A time that cannot be repeated. It's a way to steady watch your creative growth as well as mark a significant time of emotion and physical growth. I think it's a powerful tool beyond just vanity, but rather it instills empowerment and creative challenges."
- Devyn Coleman

"With the Advanced Selfies you help people to like themselves even more, to get more comfortable in their skin. You make us want to create and give us inspiration. You showed me another kind of photography that I never thought I would enjoy doing as I've never really been comfortable in front of the camera. You're such an inspiration 😊"
- Pauline Chicart

"It's less about falling in love with myself and more about conquering my demons. In the moment I capture, I am proving that I am in control of my destiny even though I feel helpless to change anything around me or inside of me. There is so much strength in paying attention to the emotion or message you intend to put out into the world. Even more powerful when you strip yourself bare and use your own face to express it."
- Heather Downing

Frequently Asked Questions
What if I don't have a good camera?
The minimum gear needed for Mastering the Advanced Selfie is a mobile phone. Everything beyond that is a bonus.
What if I am not a professional photographer?
That's not a problem at all! I will teach you everything you know to be able to capture your photographs, even if you're a beginner!
I'm a professional photographer, is this course for me?
This course does cover some very basic aspects of photography, however most of the content is about mastering the art of the self-portrait including thorough information on posing. This course is for professional photographers who want to invest in learning how to pose their clients better and get better photos of them, or if you want to learn to take your own beautiful photographs. Furthermore I address a lot of questions that I am constantly asked by people on how to take the perfect self-portrait, so if you want to get into the mind of your clients, this course will do that for you.
When does the course start and finish?
The course starts now and never ends! It is a completely self-paced online course - you decide when you start and when you finish.
How long do I have access to the course?
How does lifetime access sound? After enrolling, you have unlimited access to this course for as long as you like - across any and all devices you own.
I'm a guy interested in taking my own photos, is this for me too?
A lot of the posing information is based around posing to accentuate the curves. There is some information covered on how to typically pose as a man, but I do admit...you guys have it a lot harder to pose. I cover as much as I can in the course on poses but it isn't as extensive. The rest of the information though outside of the posing will still help you on your journey of getting great self-portraits :)
A University? Don't you think that's a little bit too extreme? It's a selfie after all...
I understand that a university for selfies sounds ridiculous. "You're totally taking this way too far, Sorelle." 

If you know me, you know I'm all about jokes and mocking things. And I mock things a lot. As an example, my preset pack for photo editing in Lightroom is called Hipster AF, and it includes presets named Beard Oil, Kale, Organic, and Cold Brew. 

Life shouldn't be taken too seriously. You'll understand my weird vibe as you continue through this course with me.
What is the difference between this University and your online videos about Advanced Selfies?
I have a few videos on my YouTube about the Advanced Selfie but none of them go into detail about all the components of how to take an Advanced Selfie. This course goes into specific detail about how you want to present yourself to the world, how to pose every part of your body, how to pose in a range of situations (sitting, standing, in groups), how to set up mobile settings for your phone and more. Then there is the private community and me overlooking this community. The community is something the members praise so highly because it's a space where all members are there for the same reasons - asking for feedback on your photos is easy, it's a non judgemental space where you can improve your work constantly before posting it out into the world. The community is a safe guard to ensure you're presenting your best self to the world.
Does the course have Spanish subtitles?
YES! Due to popular demand, this has now been added!
"You are my daily inspiration ☀️ Thank God for your advanced selfies because didn't have any good photo with me and now I'm making my own photos thanks to you. So cool!! Kisses from Romania 🌈"
- Laura

"I need great photos of myself for my business but I'm too shy to work with professional photographers and they are also too expensive. Your Advanced Selfie information solved these problems and artistically I'm SO fulfilled! I'm having too much fun taking my own photos. THANK YOU!"
- Stephanie

"I'm going through an amazing process in the past two years and changing right in front of my eyes from a woman struggling for self-image and finding value to woman who is in love with herself. I was recently discovered to your instagram and from there to the Salafi challenge and decided to join your university to learn more. I can completely understand what you're talking about in the context of social media distractions. I also feel from time to time that I have to disconnect but in the end I draw inspiration from you and pass it on so that I believe that we are all in this world a pipe for spreading abundance. Please keep on doing what you do. You're wonderful. <3"
- Lihi Arasi

"Taking advanced selfies is just a great possibility for me to improve my photography skills. I like the fact that I don't need anything exept myself and a camera to get in action. And if the photos don't look nice, nobody cares. Having a community who also shares this passion and inspires you with different ideas makes everything even more enjoyable."
- Manuel Bussmann