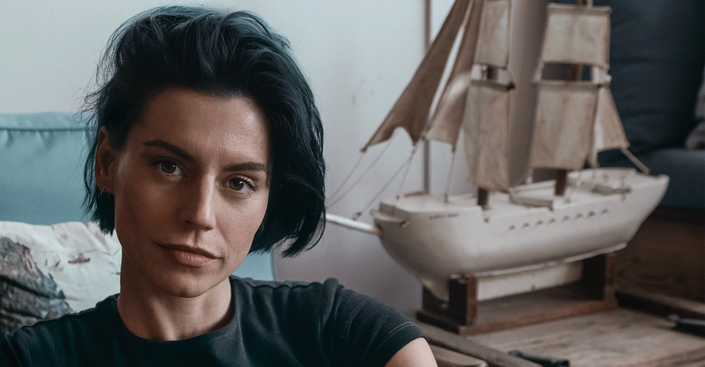 PUBLIC FIGURE BOOTCAMP
The Complete Guide To Creating A Wildly Successful Online Business
Get Access →
WANT THE BLUEPRINT FOR CREATING A PROFITABLE ONLINE CAREER?
I believe we all have a powerful message — or special skills — that the world needs from us.
Public Figure Bootcamp is my way of handing over everything I've learned in an online career spanning more than 12 years, when it comes to creating, branding, growing, monetising, and automating and online business. Whether you have the desire to become a change-maker in your industry, start a business around your skill or passion, grow your existing online business, spread a powerful message online, or create a business as an influencer or public figure with you as the face of it, this is the course for you.
Public Figure Bootcamp is for artists, business owners, influencers, musicians, doctors, content creators, models, gardeners, videographers, photographers, dentists, or anyone with an idea, passion, or skill that they want to create a business around online.

The Bootcamp is utilising MY journey, MY tools, MY exact strategies I've used to achieve success online.
THE ULTIMATE ROADMAP FOR ONLINE SUCCESS
Hi, my name is Sorelle Amore.

As I write this, I'm 31 years old.
Over the last few years, I've attracted an audience on social media of around 1.5 million people. Over 50 million people have viewed my content on YouTube.
My name has been featured in publications like Forbes, BuzzFeed, Business Insider, the Daily Telegraph, Travel + Leisure, ABC News, and many more.
I've bought two homes outright (in Australia and Iceland), became a business investor, an investor in gold and silver, and created a business that works for me even when I'm asleep. I now have the luxury to focus on sustainable enterprises that will help the world move forward in a positive way.
I have almost a dozen of my own products (like this one), that sell on autopilot and earn me an income even when I'm asleep.
I've been paid to travel the world, worked with brands like Porsche, Squarespace, Adobe, and Samsung, and been the face of international advertising campaigns.
My time is mine. My choices in which direction to take my life are mine.

Complete freedom is mine.
None of this is to brag. But, I want to ensure you know that none of this success was by accident.
All of this is because I mastered the art of becoming a public figure online, and building a business around my passions. All of this was by design, and as a result of drawing on years of experience as a marketer, content creator, salesperson, publicist, influencer, and public figure.
You'll learn all my secrets, and my entire framework to replicating my online success in Public Figure Bootcamp.
WHAT YOU'LL LEARN
Public Figure Bootcamp contains my entire guidebook, or bible, to succeeding with an online business, or as a public figure in your chosen industry or niche.
In total, Public Figure Bootcamp consists of around 170+ total video modules, in 13 major sections. It's everything I know when it comes to success using my specific strategies I have used, handed to you on a silver platter.
The major sections in Public Figure Bootcamp are as follows:
THE FOUNDATIONS: How to set yourself up for success, what being a public figure is all about, and why it matters to any online business.
DEFINE YOURSELF: Defining who you are, figuring out your "why", formulating your unique selling points, and so much more.
PRESENCE & BRANDING: How to create a personal brand, presenting yourself online, creating an alter ego, when to be yourself, formulating a tone of voice, logo, website, design, branding and everything else in between.
CONTENT: The fundamentals of creating and distributing content online, best practices for photo, video, audio, and written content, going viral, knowing when to produce content and when not to, and letting your content work for you.
SOCIAL MEDIA: Building and maintaining an attractive social media presence, maintaining yourself online, understanding algorithms, growing quickly and effectively, automating your audience growth, what channels to focus on, and best practices for all major social platforms.
AUDIENCE: How to effectively communicate with your online audience, when and what to share (and when not to share), choosing your battles, creating affinity with an audience, creating superfans, and so on.
COLLABORATION: How to collaborate with individuals and brands online, best practices for forming partnerships online, creating a powerful pitch to brands, collaborating with influencers, and much more.
MARKETING: Everything you need to know about marketing yourself and your online business, including mailing lists, tracking and analytics, optimising for social and SEO, giveaways, podcasting, funnels, automating your marketing, and more.
ADVERTISING: How to successfully run paid advertising campaigns online, running ads on major platforms like Facebook, Google, and Pinterest, remarketing, tracking, and so much more.
MONETISATION: Learning how to value yourself online, paid sponsorships and brand deals, earning via affiliate commissions, selling physical and digital products, workshops, coaching, and everything in between.
PRODUCT CREATION: The A-to-Z of creating your own products online, promoting them to a new or existing audience, and earning while you sleep.
PUBLICITY & PUBLIC RELATIONS: The ins-and-outs of getting publicity online, crafting a story, and getting the media to want to write about you. The fundamentals of how I've had some of the biggest publications in the world writing about me, including Forbes, ABC, Business Insider, and BuzzFeed.
BUSINESS: Everything you need when it comes to setting up, maintaining, and running an online business, even if you've never worked for yourself before.
The information covered is specific to my expertise which is mostly focused on YouTube, Instagram and streamlined monetisation strategies that allow you to make money whilst you sleep (passive income). I do cover off other information that might be useful for you if you choose to use other platforms or monetisation strategies, but please do keep in mind I provide most of my knowledge from personal experiences in areas that are thoroughly tested by me.
Frequently Asked Questions
I already have a following on social media, should I still buy this course?
Most likely, yes. This isn't a course just on how to grow an audience (although that is a part of it), it's a fully-fledged online business course to help you setup, manage, and automate an online business based around your skills, passion, or what drives you. If you already have an audience but rely solely on brand deals to make a living, are not selling your own products, or aren't making a full-time living yet, I highly recommend becoming a student of Public Figure Bootcamp.
How long do I have access to the course?
Forever! Once purchased, you'll have access to Public Figure Bootcamp for life.
I don't want to be a public figure or influencer. Is this course still valid for me?
In a word, yes. I've based the course around my experiences creating a business around myself as a public figure, or the face of my brand, however the vast majority of the course is online marketing, promotion, sales, and growth strategies or tactics that are applicable to any online business. If you want to set up any kind of online-based business regardless of whether or not you want to be the face of it, Public Figure Bootcamp will give you the tools to succeed.
I'm a musician or artist. Am I able to use this course to succeed in that area?
I personally made my name initially in the photography, videography, and travel areas, though the information in Public Figure Bootcamp can be applicable to anyone in almost any field of interest online. As a musician or artist, you still need to know how to brand, market, promote, structure, and grow yourself as the centrepiece of your own online business, which is what Public Figure Bootcamp is all about.
What kind of people is this course for?
In short, anyone and everyone who wants to use the internet as a tool for freedom in creating, building, or growing an online enterprise. It's for influencers, artists, models, business owners, musicians, doctors, lawyers, gardeners, podcasters, YouTubers, lovers of comic books, singers, photographers, and just about anyone else you can think of. If you have a skill, passion, or drive to grow a business online, or create a business with you as the face of it (like an influencer or public figure), this course is for you.
How is this course different from your #Blessed Instagram University?
The #Blessed Instagram University focuses on small aspects of the entire skillsets required to build an online business. The Blessed Uni concentrates on only mastering Instagram and we don't dive deep into the monetisation, advertising or PR aspects there. This course gives you everything else I've got including building your own products, website design, working with brands, marketing funnels, advertising for maximum reach and more.
Is this beginner information or advanced?
The first part of the course is for beginners. It covers off aspects on how to figure out your niche, who the target market is and all other necessary business foundations. The majority of the course however is step by step information on the strategies I use day in and out for my own business. If you are an advanced marketer in the traditional sense, you might find information in here helpful about content creation and online presence more specific to become a public figure. In the end, I would overall rate this course more beginner to intermediate friendly.
Not an question but a suggestion from Sorelle :)
This is an overall money saving tip. Use a VPN (such as Express VPN) and set your location to the USA or Australia. Many countries by law require to charge an additional VAT which increases the cost of the course significantly. This isn't something I (Sorelle) can control, but by using a VPN with the country set to those with no additional VAT, you'll save significantly. The course should be $597 USD when paid in full and 3x $217 USD when the payment plan is utilised. (I hope sparing this information doesn't get me in trouble).
Your Instructor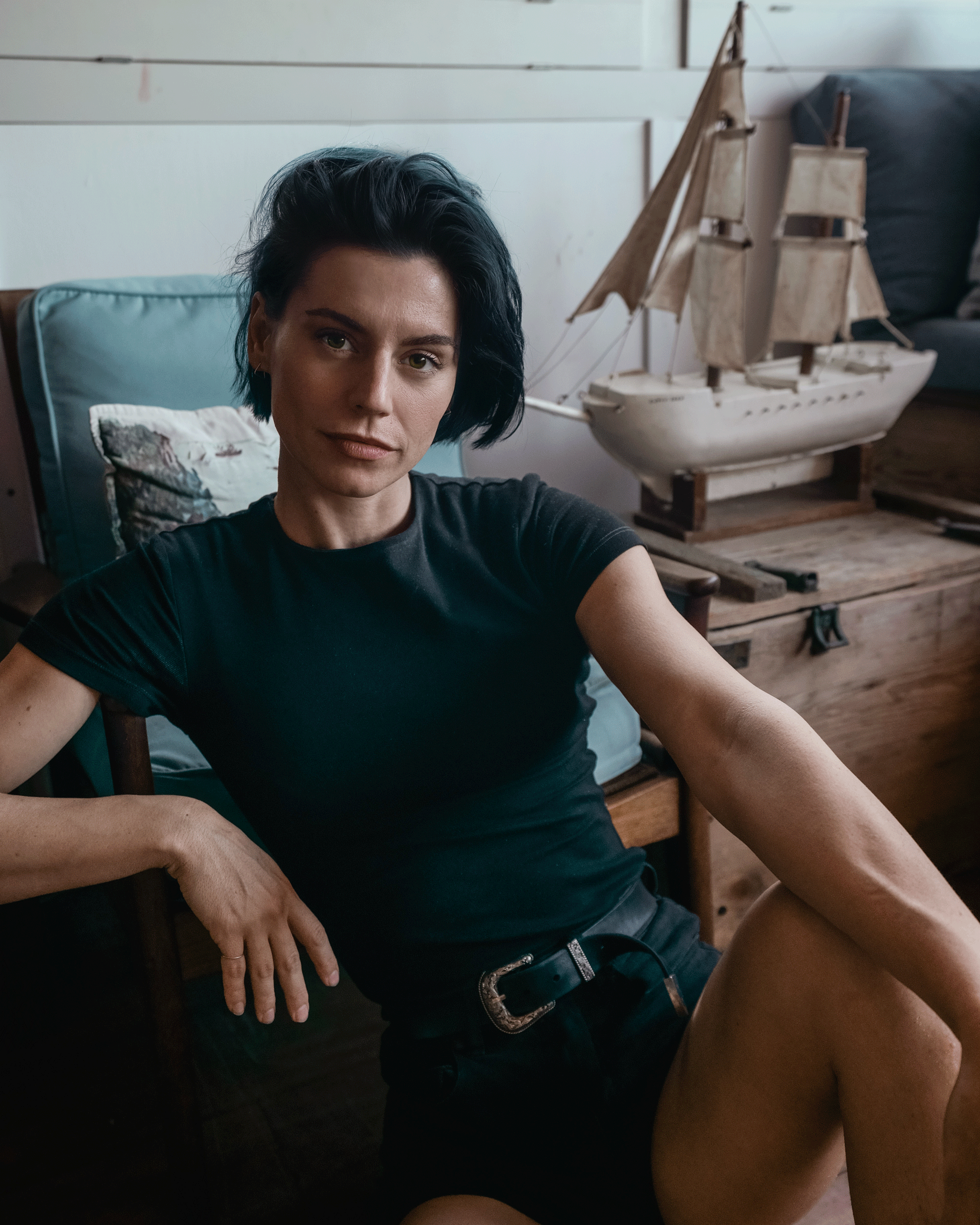 Sorelle Amore is a professional adventurer, photographer and YouTuber with over 1.5 million people following her endless comprehensive online tutorials about photography, travel, the digital nomad life and more.

Sorelle uses her social media to inspire people to fall in love with life and themselves and she found the medium of Advanced Selfies to help people capture themselves beautifully even if previously they believed they couldn't look great in photographs, drastically improving their confidence.